The competent partner in the field of luggage storage and transfer

High quality lockers & wardrobe solutions
Discover our wide range of locker and wardrobe solutions for individuals and businesses. We offer luggage lockers, ski lockers, golf lockers, transfer systems, workshop and garden items and other practical products for every need.

Free shipping in CH/FL for online orders

Customer service is important to us. Via email or phone.

Pay by credit card or by invoice.
Locker systems are used for the most diverse purposes:
for the storage of luggage at railway stations and airports,

for leaving shopping bags in shopping centres,

for bag storage in museums and at events,

for the theft-proof storage of bicycles and express shipments,

for the delivery of parcels and letters by courier and postal services and collection by recipients, so-called LAST-MILE solutions.

for the distribution of mail or EDP lists in authorities, computer centres, etc.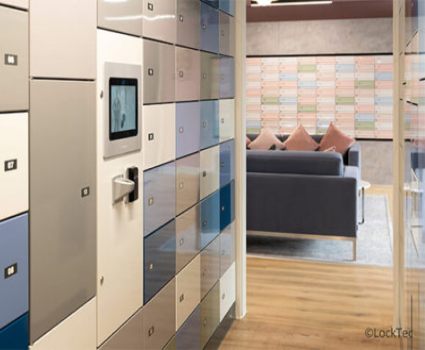 INTECH ICS AG and its partners have set new standards in the area of locker systems with the renewal of the SBB lockers. The stations of Geneva, Bern, Zurich and St. Gallen have already been equipped with the new luggage locker systems. Further stations will follow. The new system allows the customer to integrate various options into his system. For example, compartments can be occupied by parcel services so that they can be used as pick-up stations (last mile).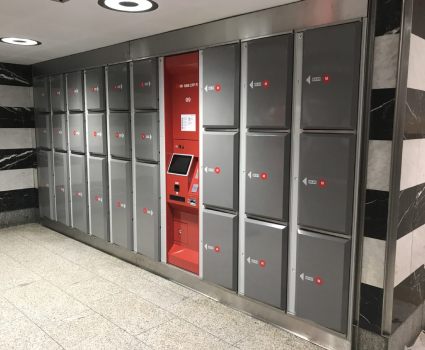 Locksafe - clever lockers
This luggage locker system was developed for the public sector. Due to the solid processing, the locker offers a high degree of security. Whether luggage, handbags, shopping bags, clothes, laptops, smartphones, skis and snowboards, golf bags or prams - the different locker sizes offer sufficient storage space for luggage of any size. Locksafe from LockTec - buy luggage lockers from the professionals!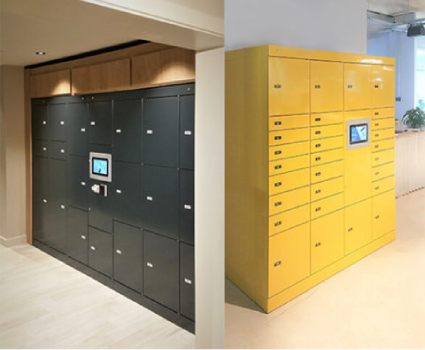 Servicebox - the pick-up station
Servicebox is an electronically controlled locker system developed for the unattended transfer of goods, parcels and services. It is used as a transfer station for internal transfer processes, as a pick-up station or parcel station for end consumers. Due to the multi-carrier function, the parcel boxes can be used simultaneously by all postal service providers, courier services and service providers. LockTec's Last-Mile-Solution - Servicebox.
Make a consultation appointment now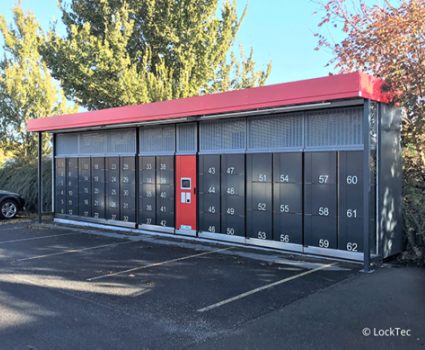 Cool Lockers - the cooled pick-up station
The cool lockers are collection compartments with cooling function, freezing function or heating, through which food or temperature-sensitive goods and appliances can be delivered without damage. The cool lockers thus primarily serve the current trend of ordering food online. Using refrigeration technology, the cold chain is guaranteed to be uninterrupted from the moment of delivery until the customer picks it up - fresh and flexible. In addition, heat-sensitive medicines or electronic devices can be stored safely thanks to the heatable compartments. The systems have a multi-carrier function, meaning that one system can be used by a wide variety of suppliers at the same time.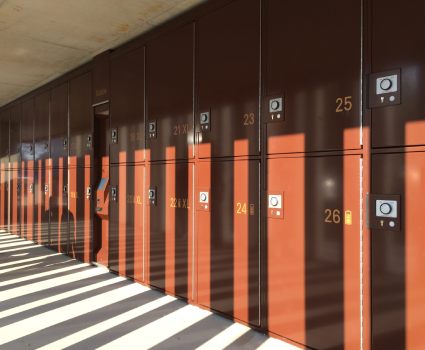 Velosafe - the safe Velobox
High-quality mountain bikes, sports bikes or e-bikes can be stored safely from weather and vandalism in the Velosafe bicycle garage. Reservations in advance are not necessary, but the facility can be rented spontaneously. Since e-mobility is increasing more and more, the system also serves this trend: With the Velosafe e-bike charging station, there is also the option of charging batteries of e-bikes or electronic devices in the compartment.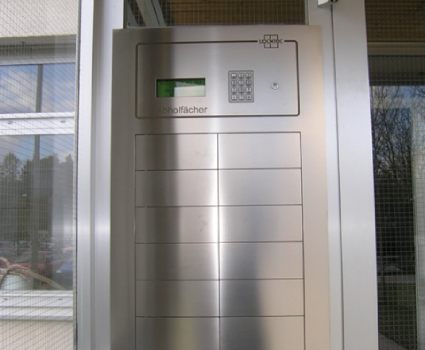 Locksafe basic - the small collection boxes
Locksafe basic is a transfer station and enables service providers and pharmacies to hand over goods unattended. By means of an intelligent software the customers are informed via email or smartphone as soon as the goods are ready for collection. This means that the customer can pick up the goods from the safe deposit box even after closing time - securely, discreetly and with absolute flexibility.
Optimize description for news on website: The company INTECH-ICS AG runs this website for the locker products section. Here you can find out the latest news about the safe deposit boxes at home and abroad.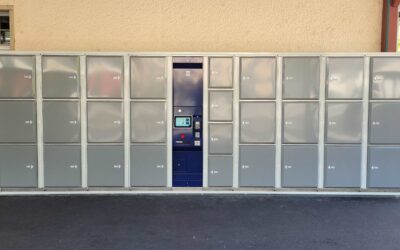 Innovation at Interlaken Ost station: A prime example of successful partnership between Jungfraubahn and INTECH-ICS AG In the middle of Interlaken Ost, travelers can now experience the latest developments in luggage storage. The three state-of-the-art...
read more